Regular price
$189.90 USD
Regular price
Sale price
$189.90 USD
Unit price
per
Sale
Sold out
Our lowest price of the year 🔥
Say hello to the ultimate mouse for professional designers. Loved and trusted by Hollywood's top editing studios, Creator is a feature-packed mouse for Photoshop experts, CAD render creators, Canva creators and many more. Discover the precision, comfort, and innovation that sets Creator apart as the go-to tool for unleashing your creativity.
CES Winning Design

Hollywood Approved

Patented Design
Features

Creator is designed for you if you are a CAD, Solidworks, Adobe, Canva, Davinci Resolve or creative professional. Revitalize your workflow with ready-made design profiles for the software you use daily. Work less, create more.

13 Programmable Buttons, 2 Pressure Sensors, 2 Side Buttons, 12000 DPI, Onboard Memory and ready-made creative profiles. Compatible with PC & Mac.

Seamless integration - with your workflow/software, such as; Photoshop, Adobe Illustrator, Blender, Canva and many more.
Ergonomics/buttons + Deep click - Powerful, customizable, yet intuitive & easy-to-use.
Pre-made profiles by professionals - Expert profiles auto-loaded – straight out of the box.
Easy-to-use action libraries - Customize your set-up to better suit your specific workflow.
Pixel perfect precision - Pro gaming 12,000 DPI Sensor for pixel perfect accuracy.
Canva - Profile is compatible with the Canva desktop app only.
Tech Specs

Sensor resolution

200 – 12,000 DPI, 5G Pixart PMW3360

Max polling rate

1000hz

Braided cord

Cable length 6.8 feet (2.1 meters)

Mouse buttons

13 uniquely placed physical buttons for effortless clicking, 15 button actions when including deep clicks

Wired

Reduced latency to maximize your precision and performance

Dimensions

5.12" x 3.54" x 1.57" (13 x 9 x 4 cm (L x W x H))

Weight

4.125 ounces (117 grams) – without cable

Supported OS

Windows 7+, macOS 10.12+
Shipping & Returns

Free shipping in USA for all orders above $150 from our US based warehouse.

All orders are processed within 1 business day of your order being placed.

We ship worldwide, additional shipping and handling may apply.

Tracking information is provided on all orders.

We're so confident you will love your new Swiftpoint mouse. If you are not 100% satisfied simply send it back for a full refund.
Free US Shipping on Orders Above $150

90 Day Risk Free Trial

Wired For Latency Free Designing
View full details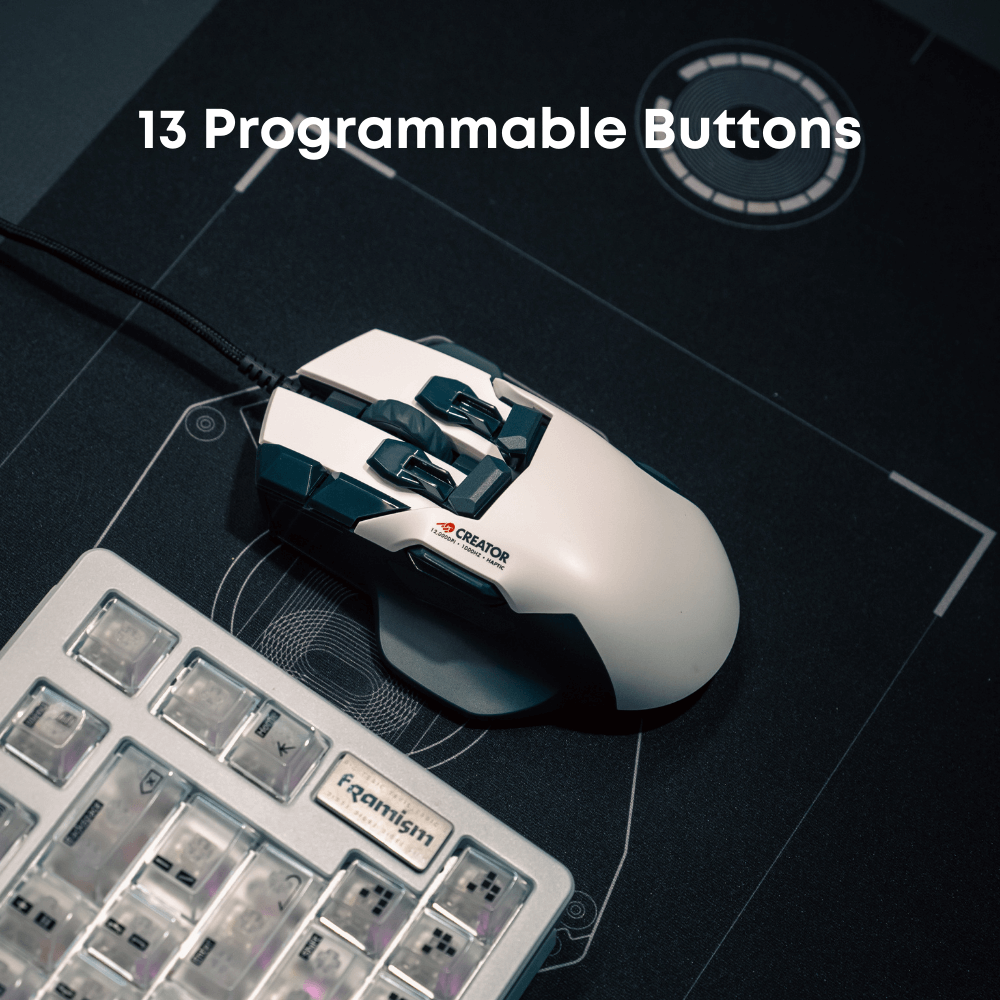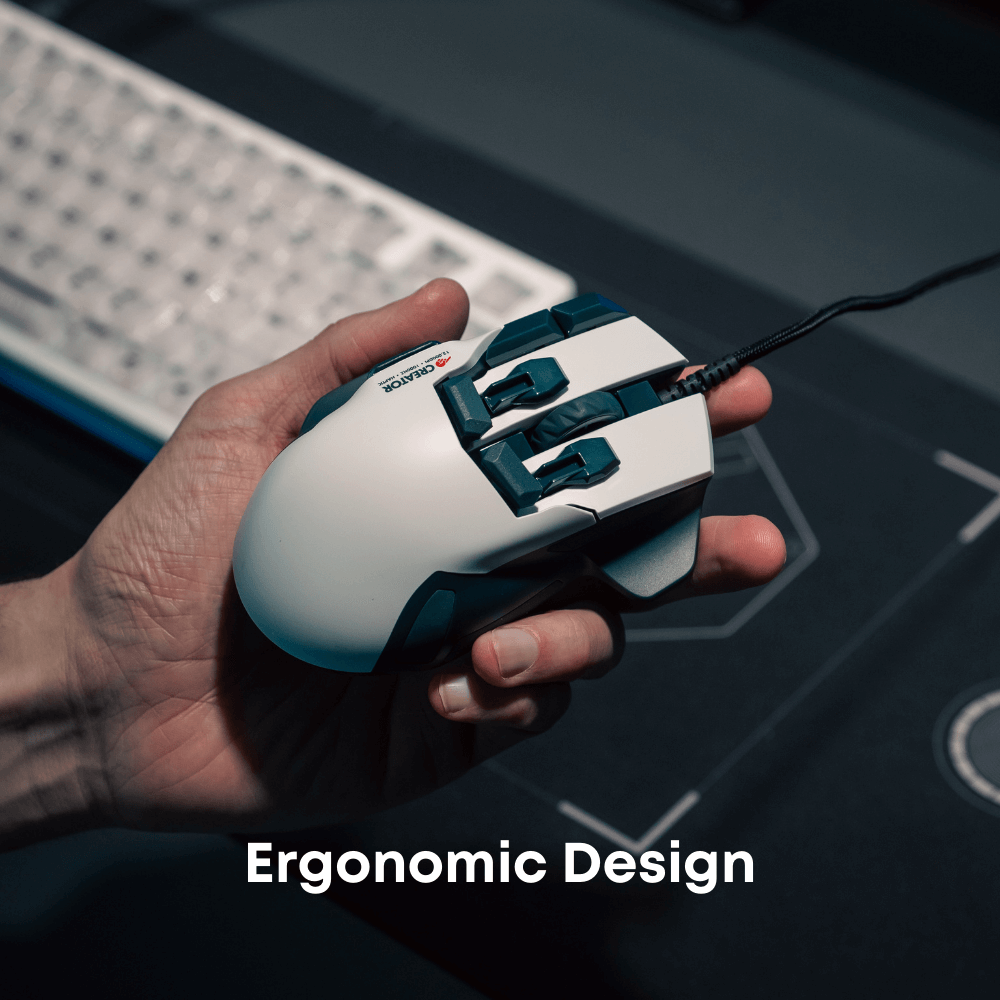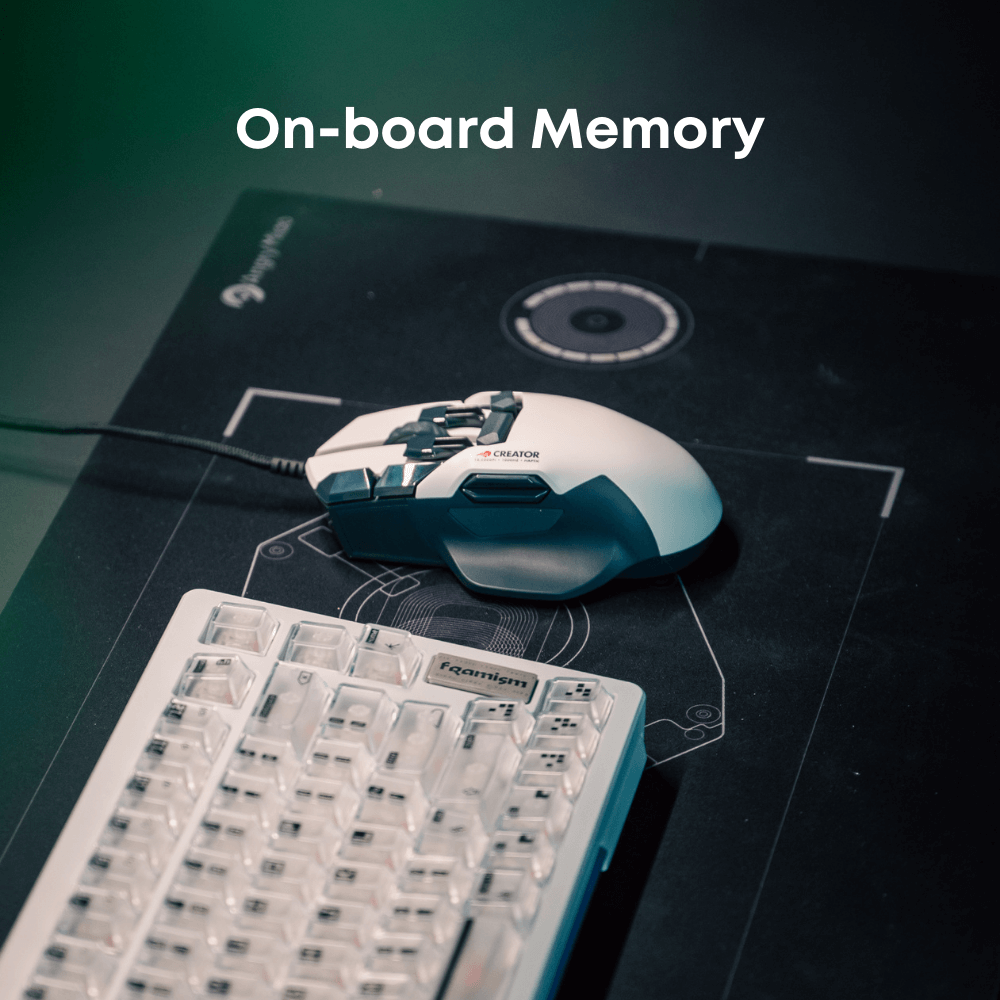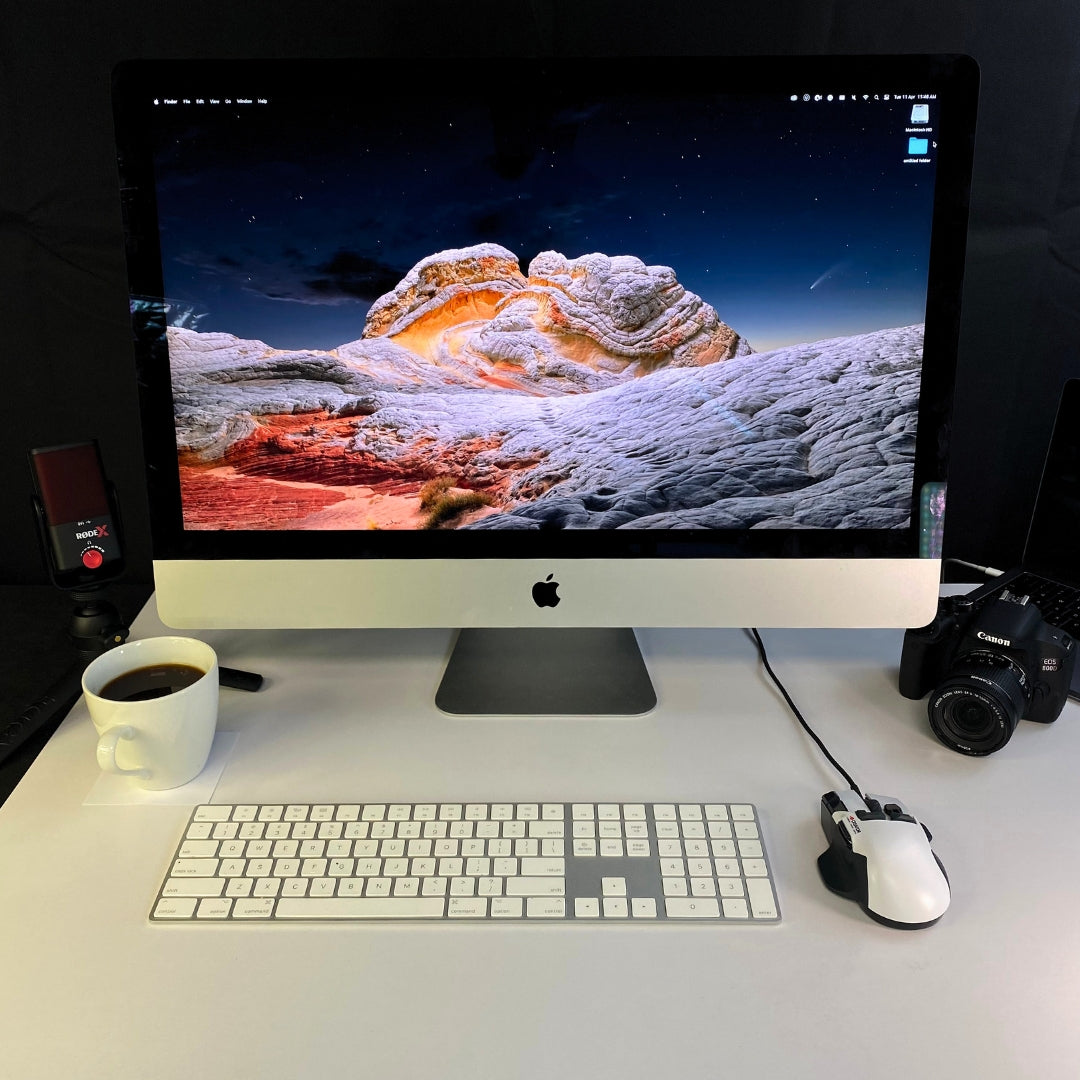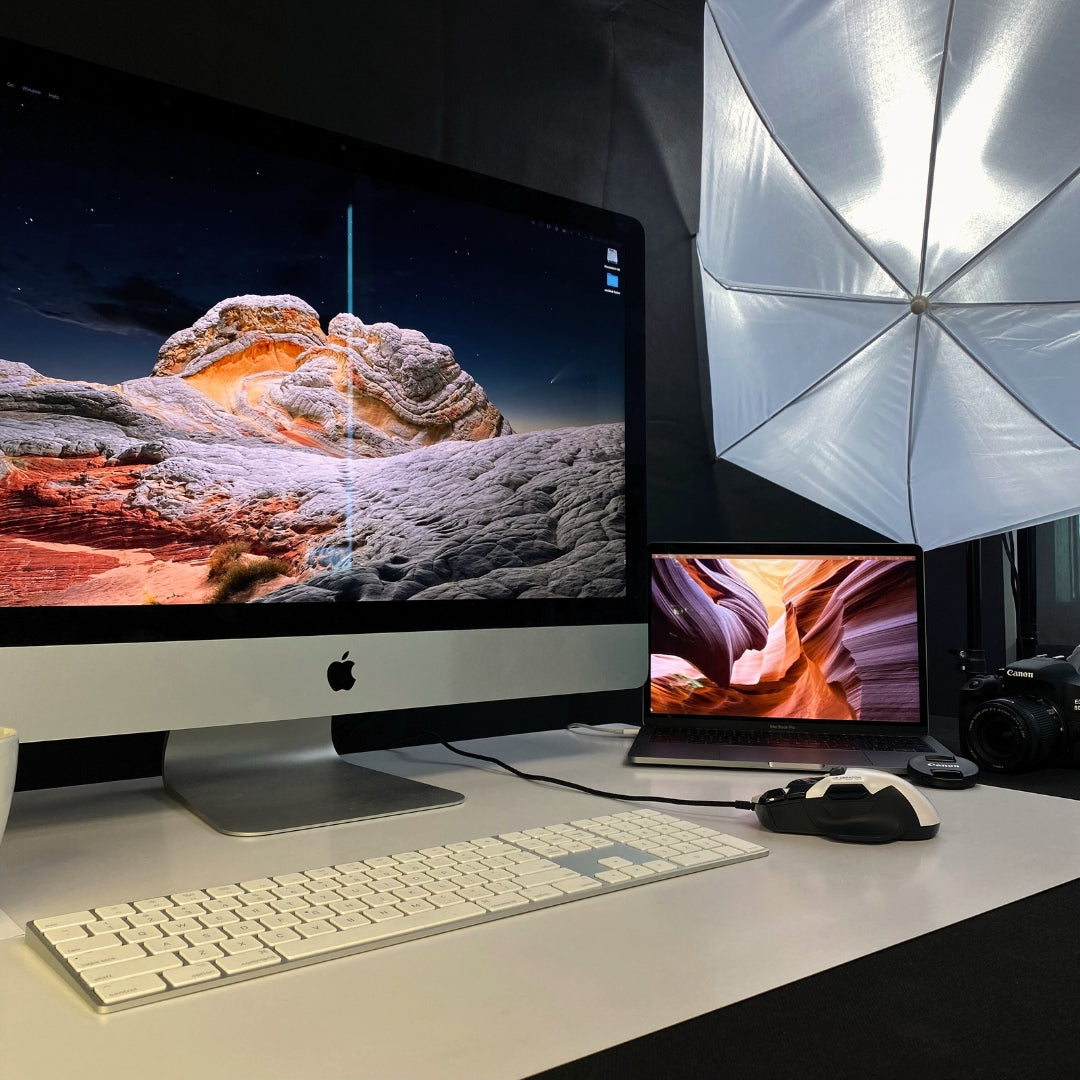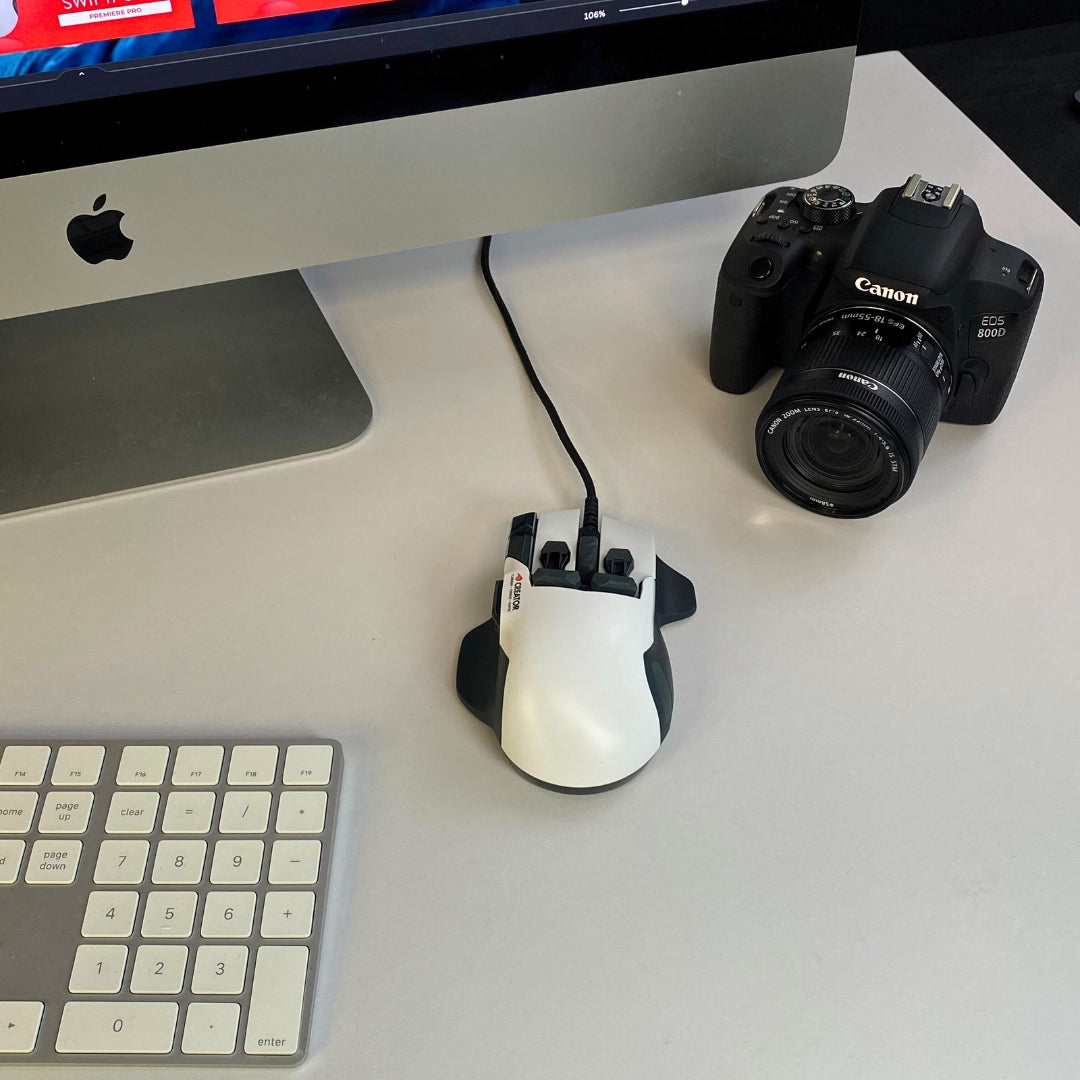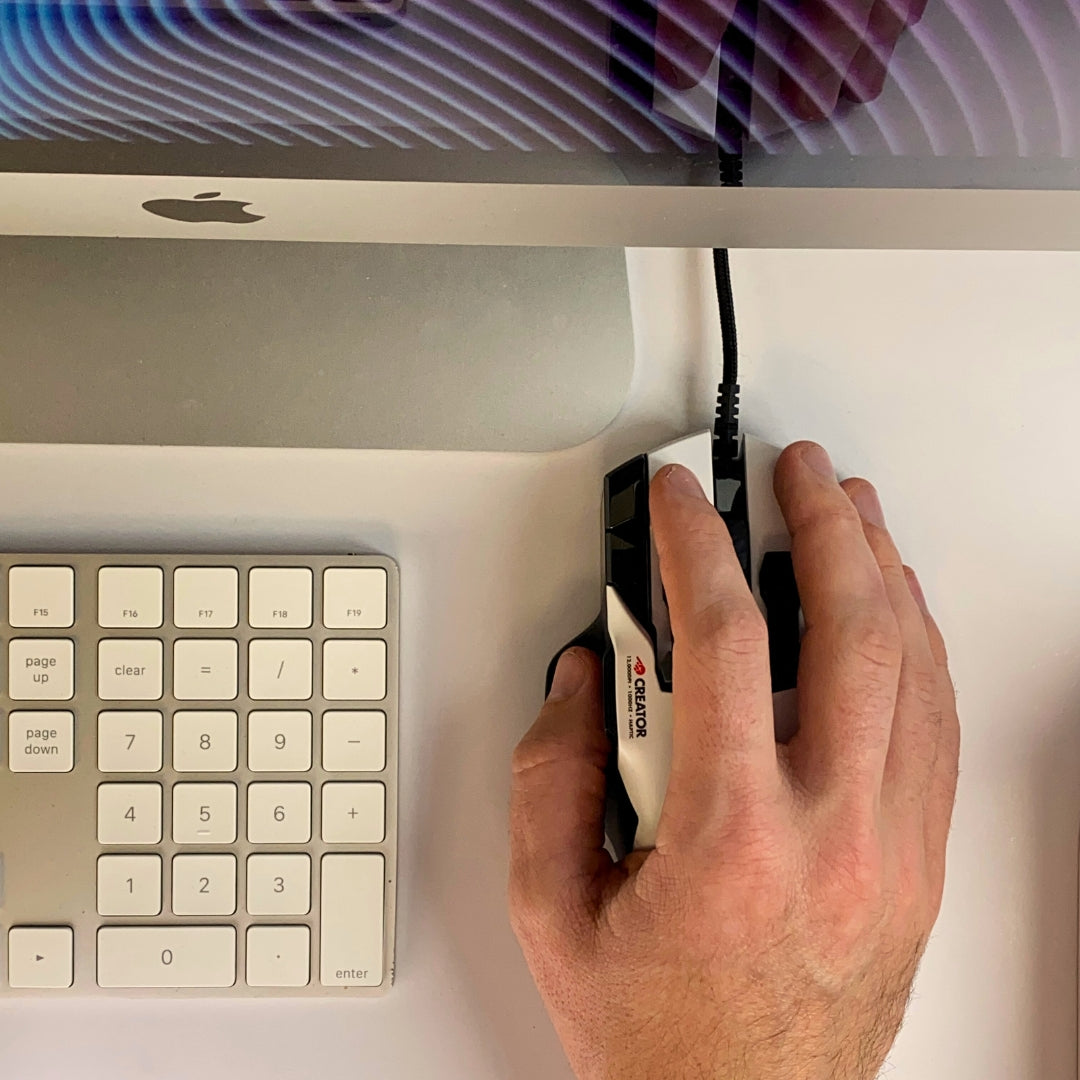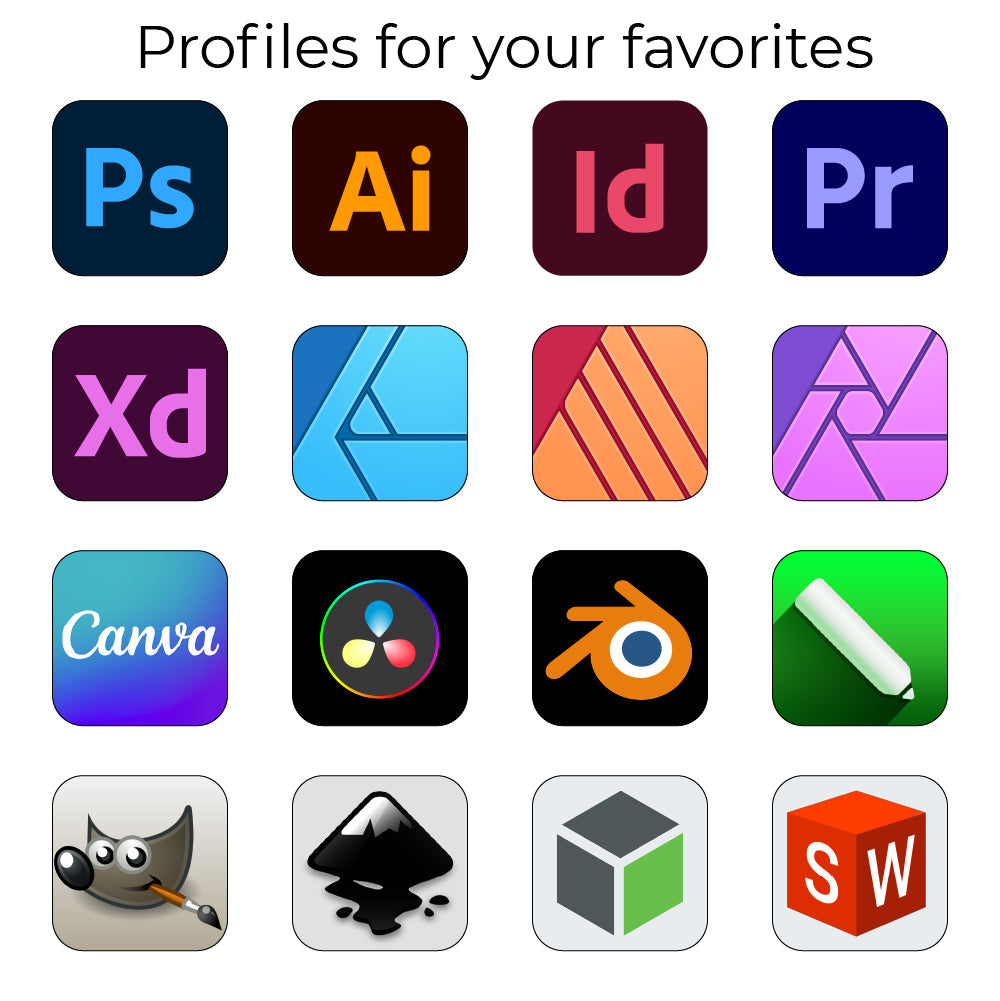 I LOVE IT!
"I'm not going back to my Logitech wireless mouse. The Creator has proven to be such a productivity boost in my workflow - because of the buttons and high-level customization."
- Ronny Hermoza - Design With Canva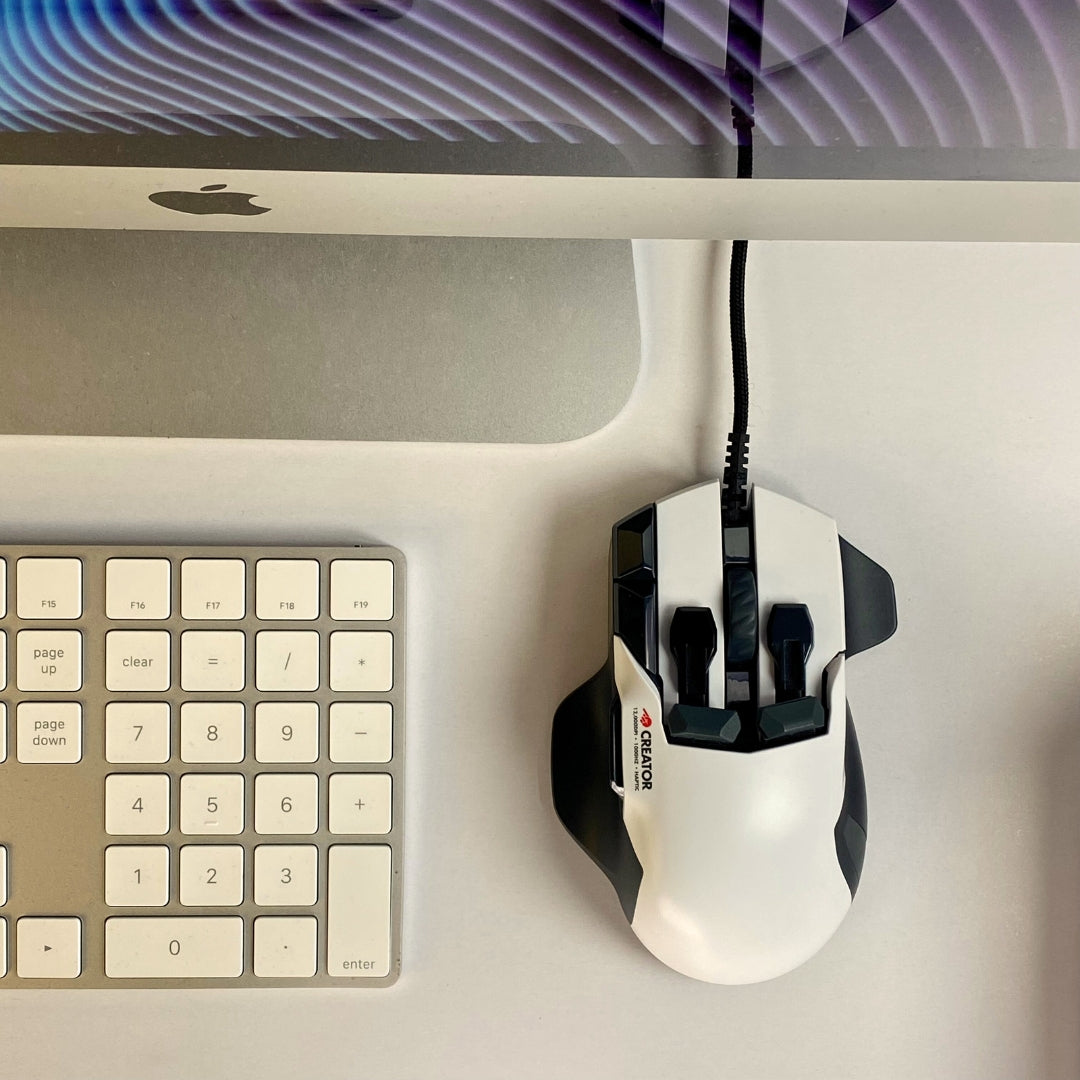 Seamless Integration
Creator is the ultimate mouse for creatives, with a shape and button layout designed specifically for your needs. Whether you're using MacOS or Windows, working with Photoshop or SolidWorks, or a pro animator, audio, or video guru, Creator streamlines your workflow. Simply plug in, download the software, and integrate it seamlessly with your daily tools.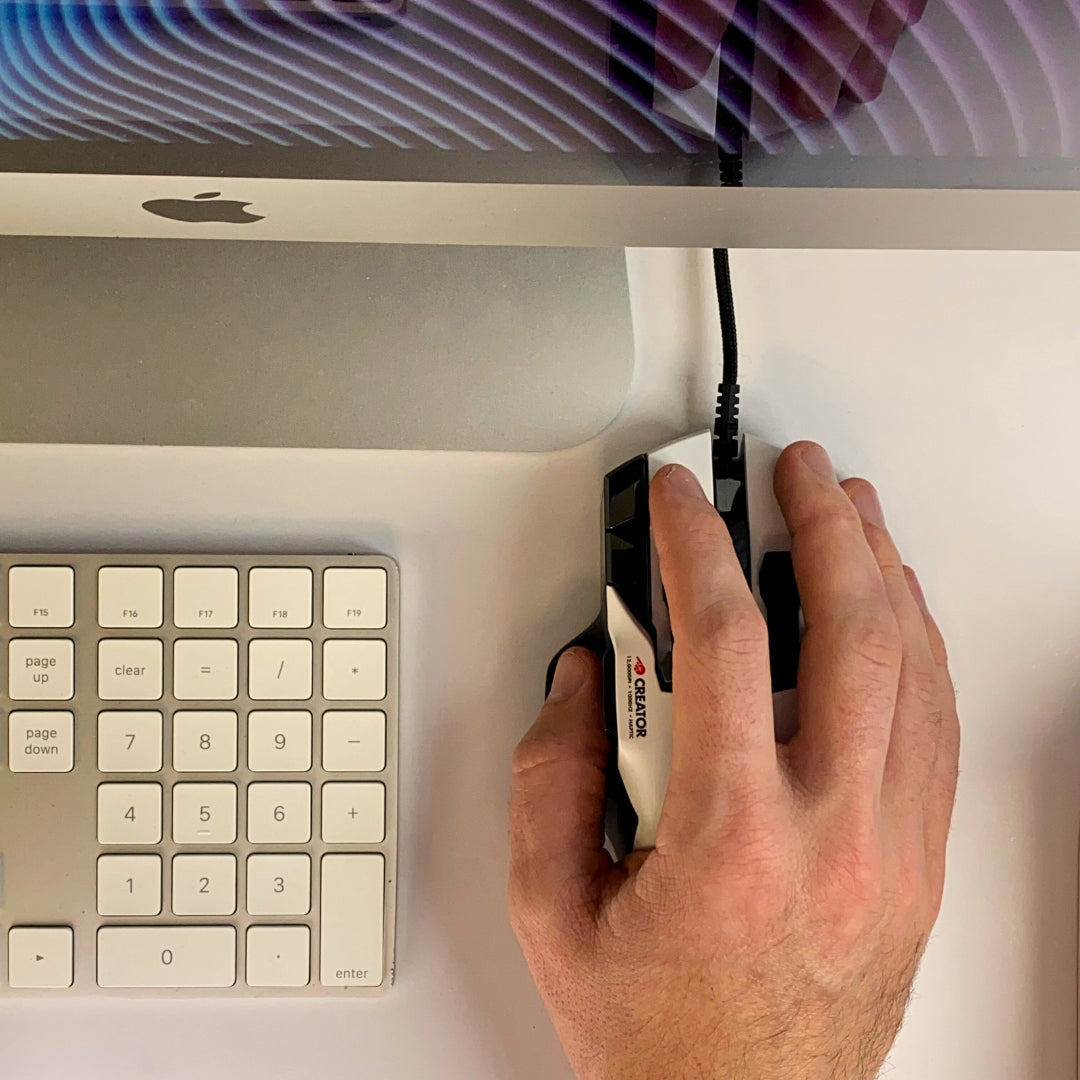 Comfort Plus
As a pro, your mouse is your lifeline, so it should be both comfortable and functional.
Creator delivers on both fronts: with 13 customizable buttons (including 2 pressure-sensors for Deep Click with haptic feedback), interchangeable button caps, an ultra-precise sensor, and a rugged scroll wheel.
With Creator's cutting-edge software, there's virtually no task it can't handle, making your workday more efficient and productive.
I Am So Happy With This Mouse!
"I love that you can create different profiles so you can become really fast at any task that you have to do. It can be on Google Chrome, Canva, Desktop or any other app that you can configure in the control panel."
- Diana Hermoza - Design With Canva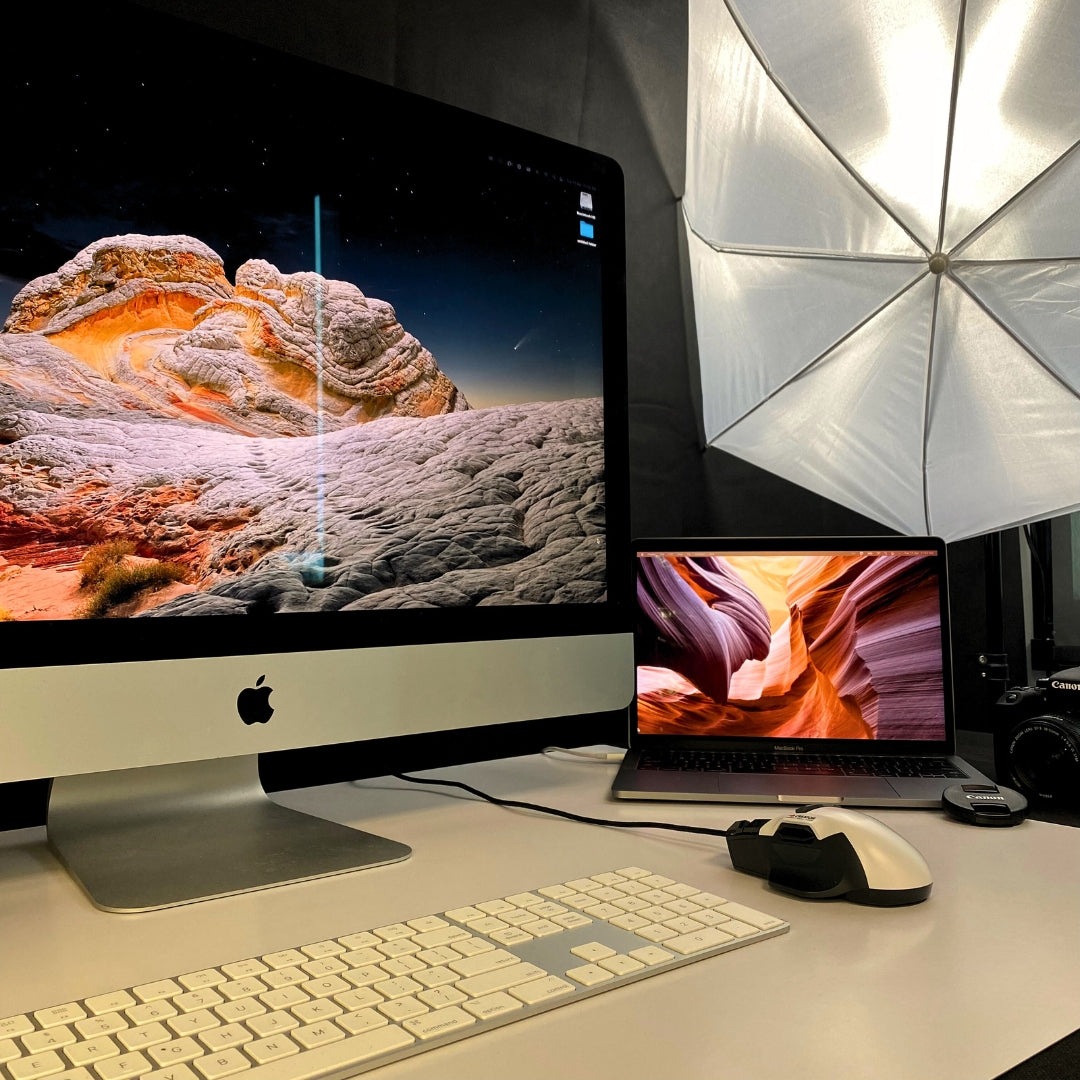 Pre-made Design Profiles
Our control panel is a game-changer, identifying the software or app you're using and seamlessly adjusting the mouse settings to our pre-built profile if it's one of our supported apps (like Canva, Photoshop, or Premiere Pro). And if you need to fine-tune any settings, our inbuilt action libraries allow you to customize your mouse functions to your exact needs. With Creator's intuitive control panel, your workflow is more streamlined and productive than ever before.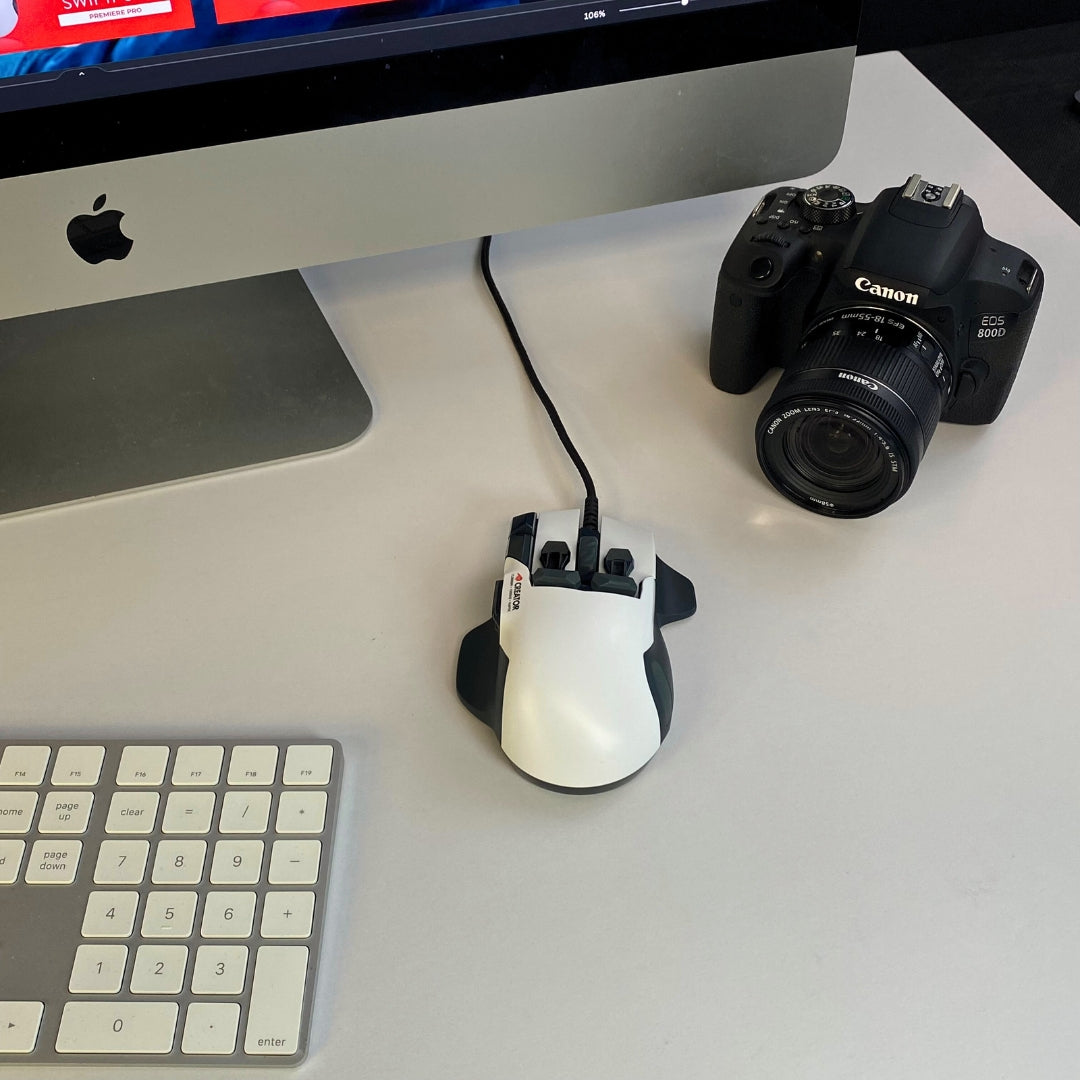 Pixel Perfect Precision
Creator's state-of-the-art sensor is usually found only in high-end gaming mice. With a PixArt PMW3360 optical sensor capable of 200-12,000 DPI, you have the ultimate flexibility and accuracy to create without any mouse-related distractions. Whether you're a graphic designer, video editor, or CAD pro, Creator's ultra-responsive sensor ensures you'll never miss a beat.
The Swiftpoint Stormtrooper
If you work in Photoshop or create CAD renders then this is the mouse for you. With a 12000 DPI sensor and wired USB-A connection for pinpoint accuracy (not to mention you don't have to worry about charging the thing) the Creator is a slightly daunting but ultimately extremely rewarding investment that caters excellently to its creative niche audience.
- Tech Advisor
Super dope mouse
Best mouse so far.
Extra button are very easy to access
Best mouse I had so far.
I will definitely be upgrading to the higher model when it is available. 💯
Family addition
I'm currently building a new high end computer and, naturally, that includes a new mouse. Ever since my Kickstarter backed Z arrived, it became the standard by which all other mice have been compared. They all fall short, full stop. With the Z currently out of production, I was left with the two next best things: The Tracer and The Creator. In the end, I could not decide between them based on function or features, so I opted for The Creator because I preferred its aesthetic over the Tracer. I haven't had the chance to use it just yet as my new computer remains in pieces until the new computer room in my house has been completed. Though I have full confidence in this Swiftpoint product and easily recommend it whenever possible. Thank you Swiftpoint for such an unbelievable product.
PS - for those wondering, my Z is still in use after 7 years with full functionality and looks, though there are a few spots which have been worn smooth from use, it's merely broken in.