Regular price
Sale price
$89.90 USD
Unit price
per
Sale
Sold out
Our lowest price of the year 🔥
"I've been using ErgoPoint for over 3 months. I really like the shape and buttons. Ergopoint's shape is my favourite design."
Built-In Health Software

Ergonomic Design

Presentation Tools
Features

Stop suffering pain & discomfort: ErgoPoint has a vertical 'hand shake' design, tested and proven to minimize pain and discomfort associated with long-term computer use.

The Swiftpoint Difference: This isn't the only vertical mouse in the world, but it is the only one to feature Swiftpoint's performance-enhancing software.

Personal Wellbeing Assist: The integrated health software - 'Wellbeing Assist' - ensures you're taking the appropriate amount of micro and rest breaks to stay healthy, happy and productive.

Perform at your best: ErgoPoint is designed to keep you healthy, but it can actually improve your performance as well. Our 'Wheel Assist Menu' gives you a range of shortcuts to streamline your workflow.
Tech Specs

Weight: 100g

Size: 4.3 x 2.8 x 3 inches (11 x 7.2 x 7.5 cm)

Buttons: 6 buttons including a dedicated DPI adjust

Connectivity: Wirelessly connect to your devices using the included USB receiver

Sensor: Optical sensor

Battery: 1.5V AA (UM-3 / R6) / 250 hours of use
(using Alkaline 2000mAh battery)

Device Compatibility: Windows, MacOS
Shipping & Returns

Free shipping in USA for all orders above $150 from our US based warehouse.

All orders are processed within 1 business day of your order being placed.

We ship worldwide, additional shipping and handling may apply.

Tracking information is provided on all orders.

We're so confident you will love your new Swiftpoint mouse. If you are not 100% satisfied simply send it back for a full refund.
Free US Shipping on Orders Above $150

90 Day Risk Free Trial

1 Year Manufacturers Warranty
View full details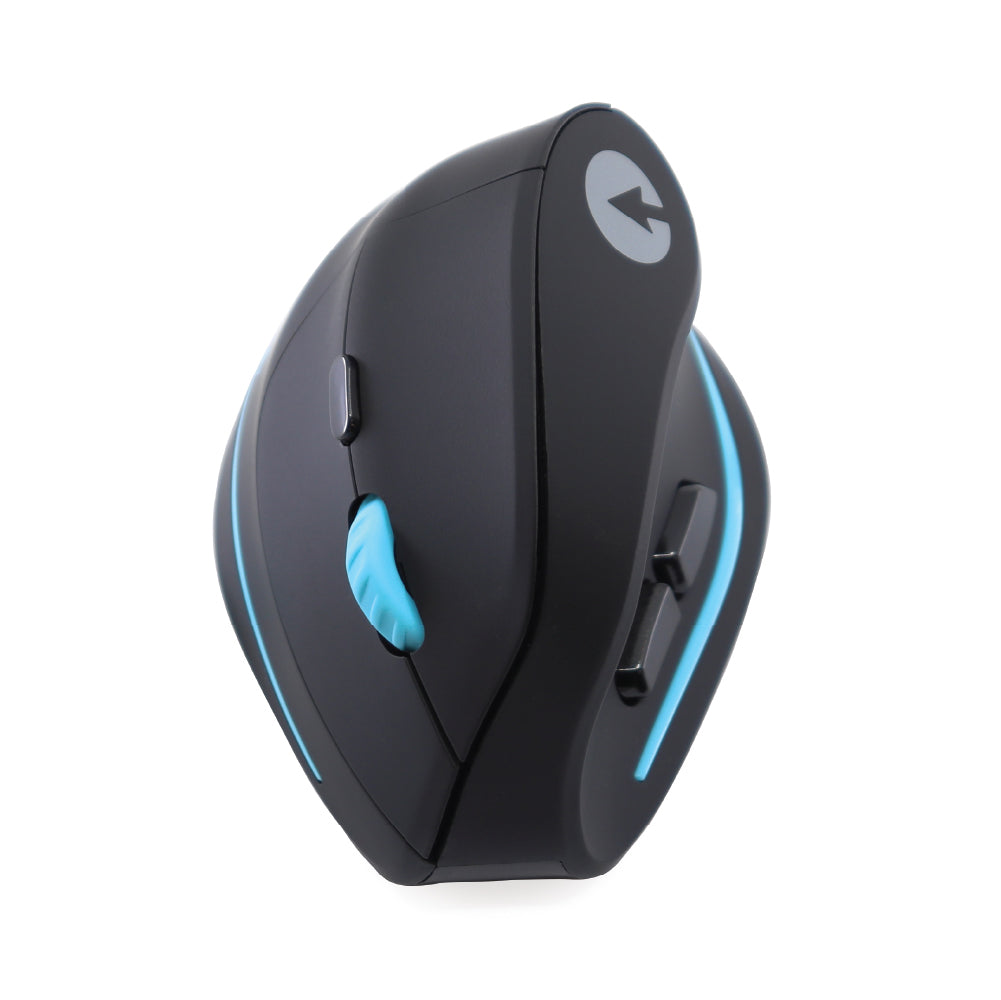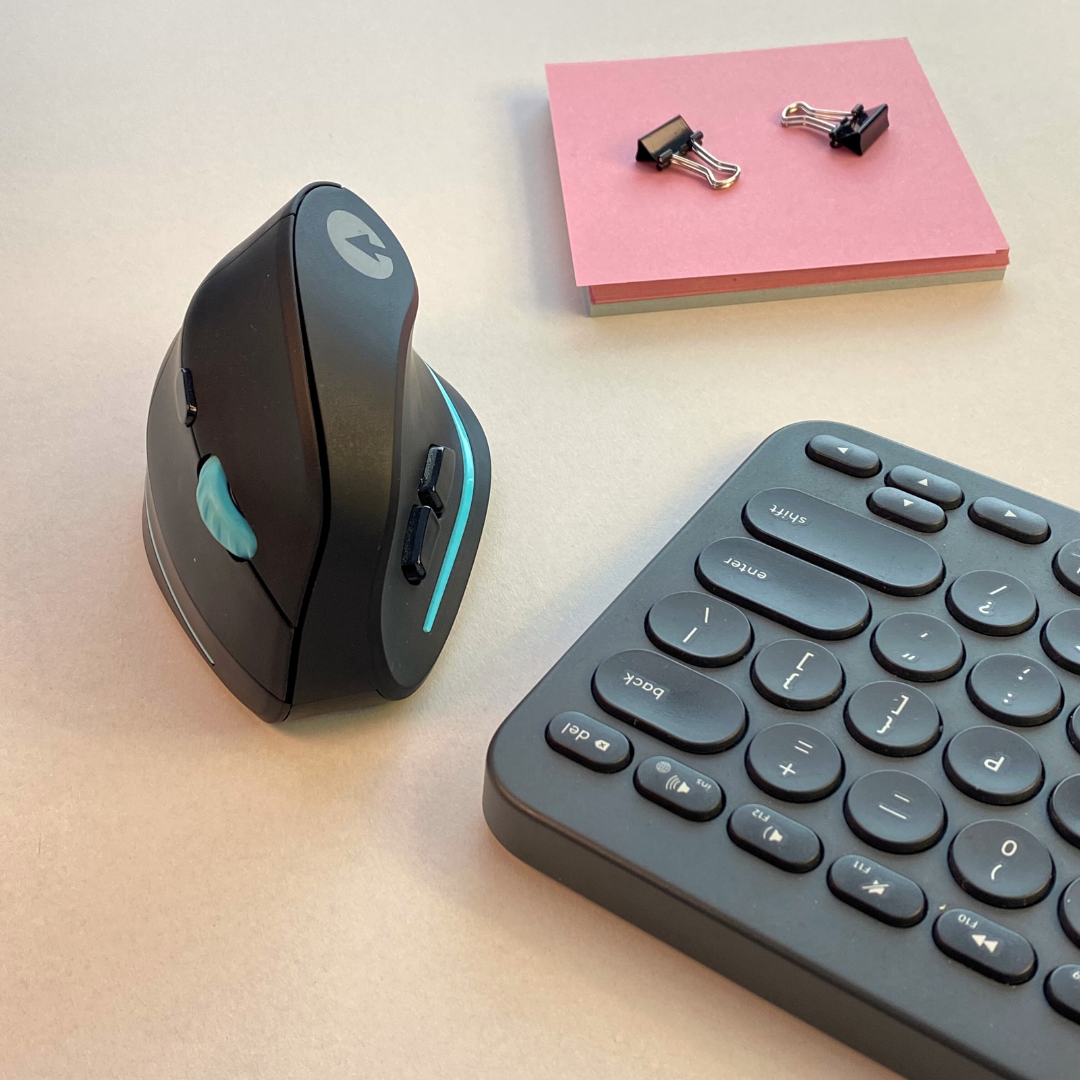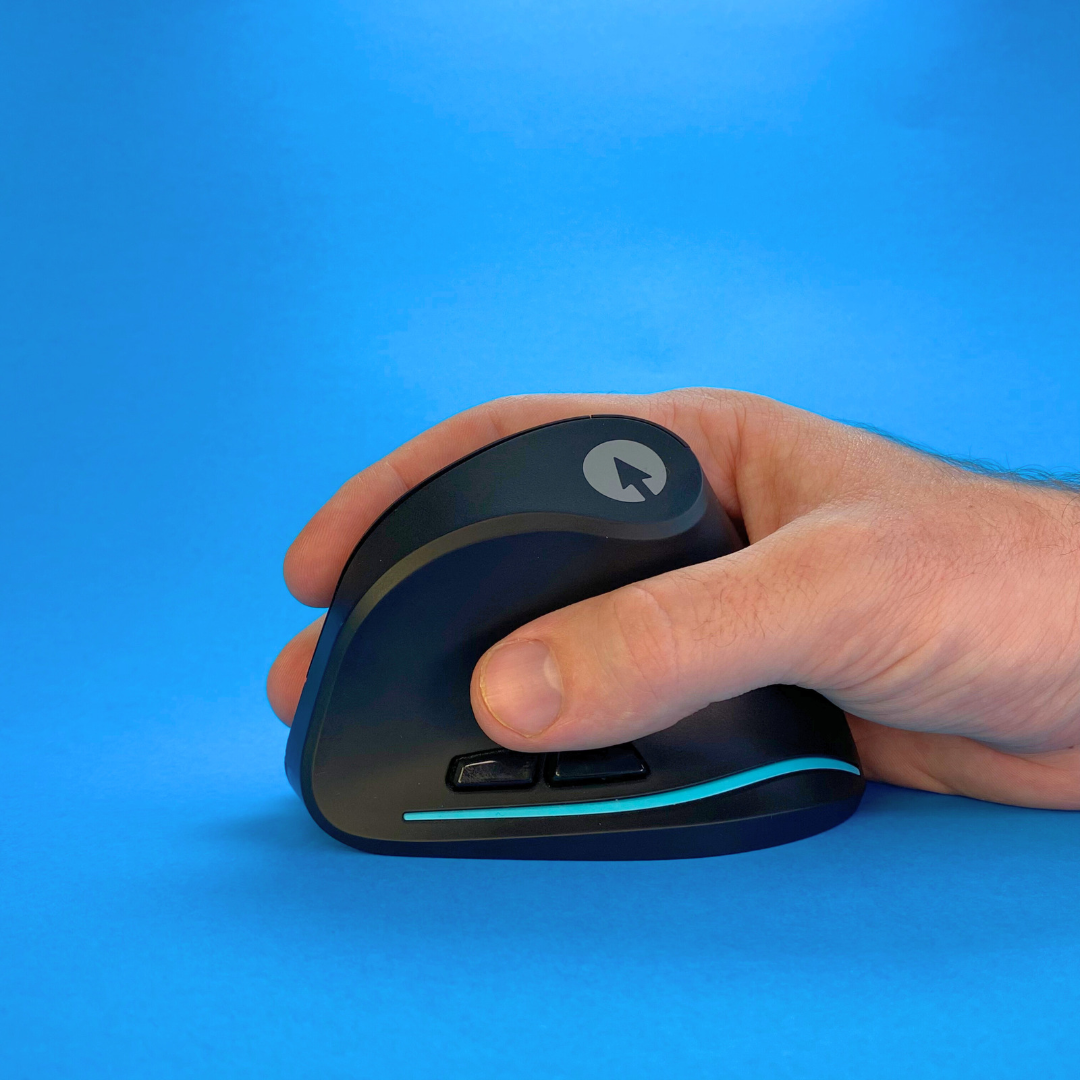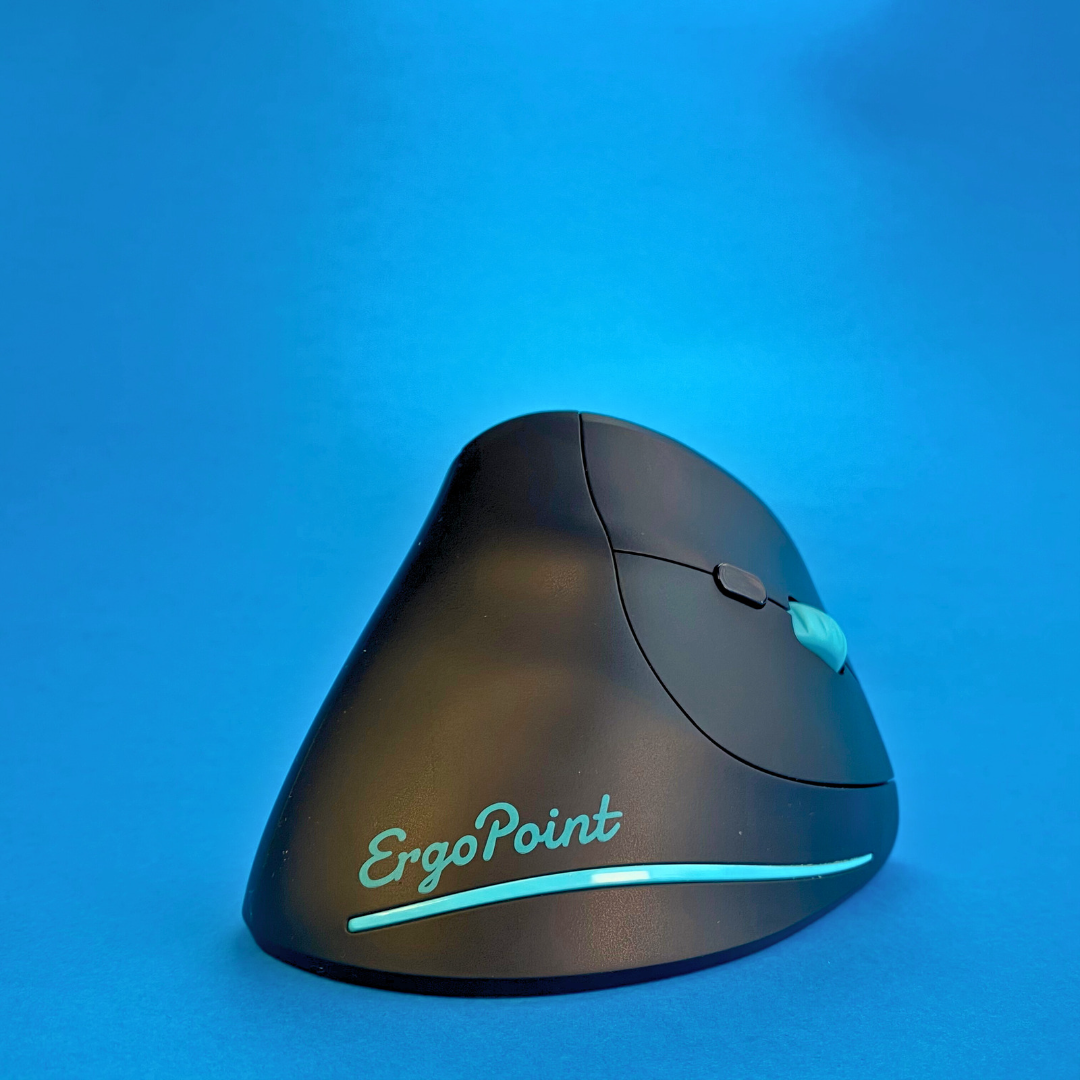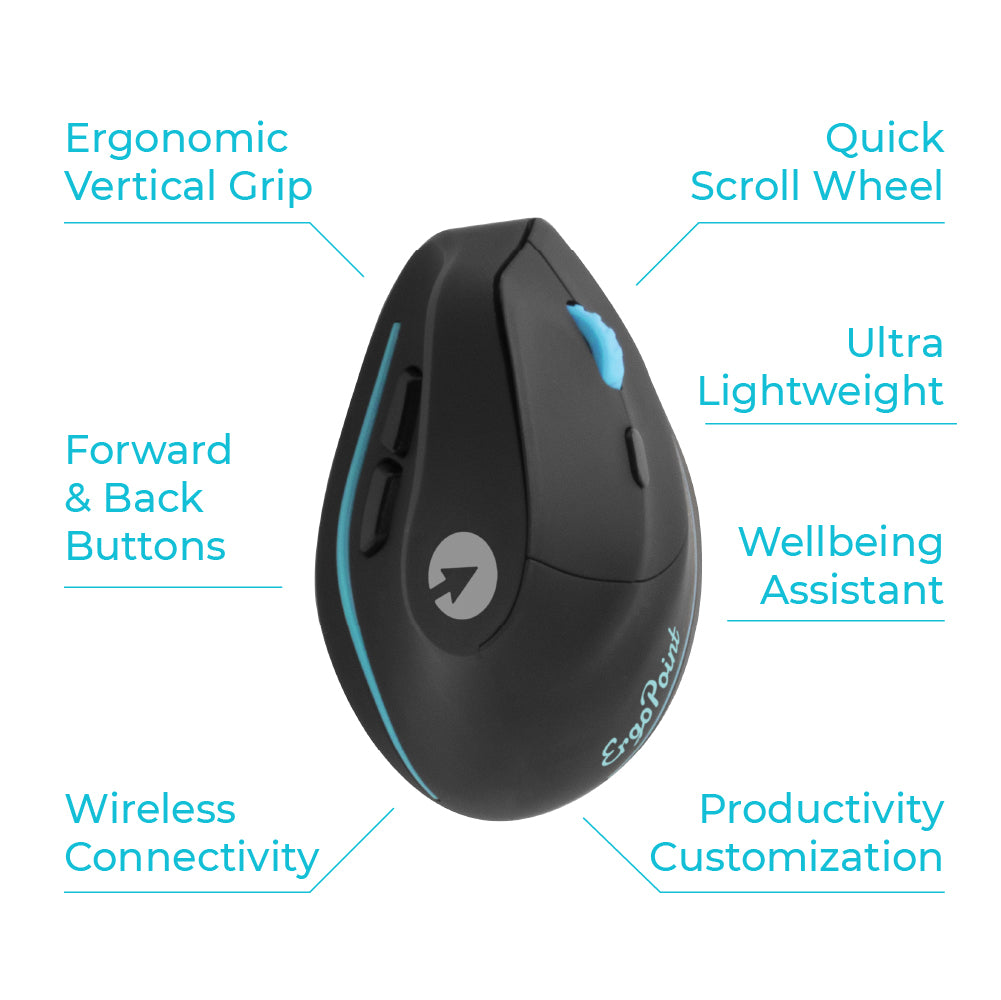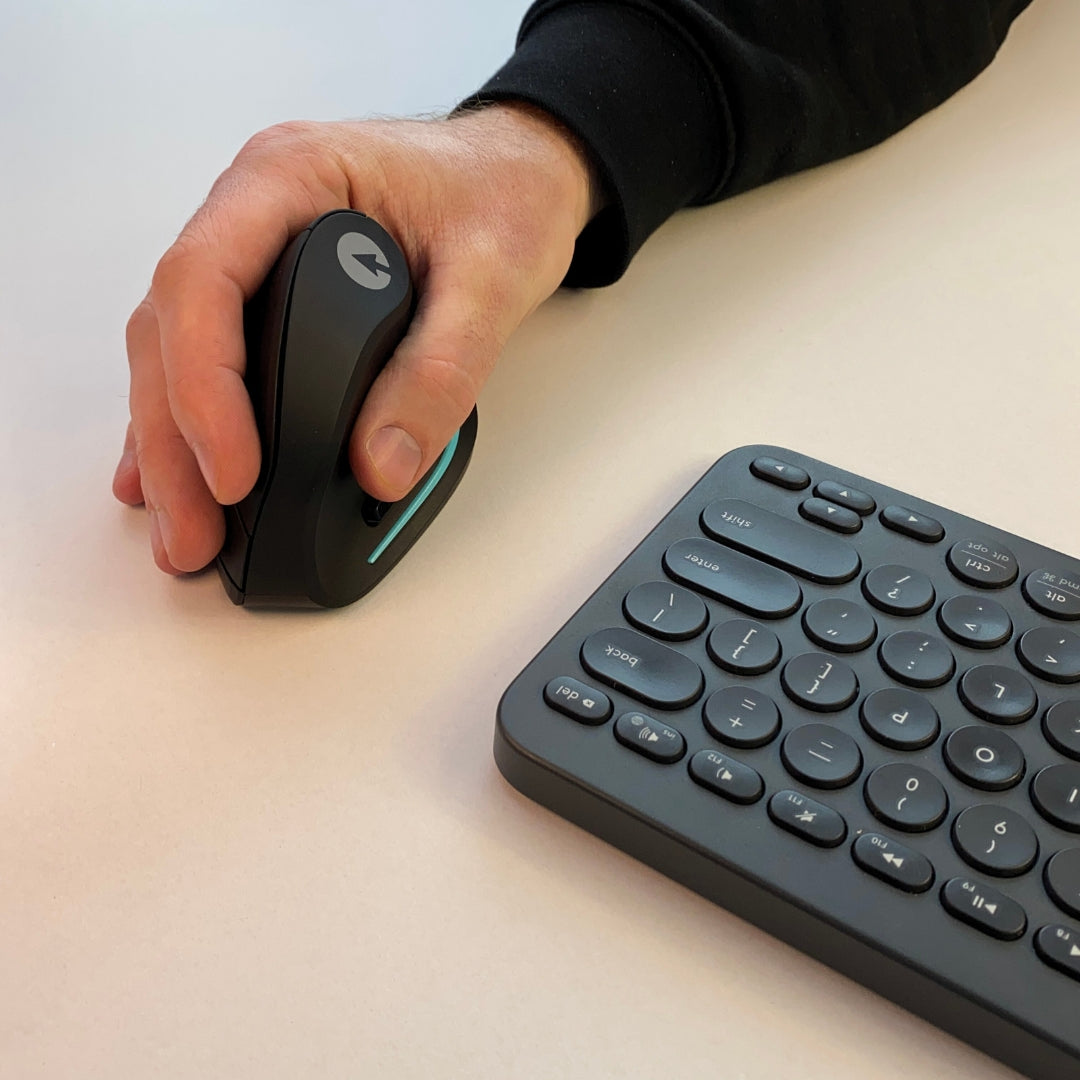 All Day Comfort
ErgoPoint: The ergonomic mouse designed to eliminate pain and discomfort caused by traditional computer mice. With a vertical "handshake" design, ErgoPoint reduces pronation and aids in the prevention of musculoskeletal injuries. Endorsed by ergonomists, occupational therapists, and clinicians, ErgoPoint is loved by users worldwide. Experience the difference today and say goodbye to fatigue and discomfort while using a mouse.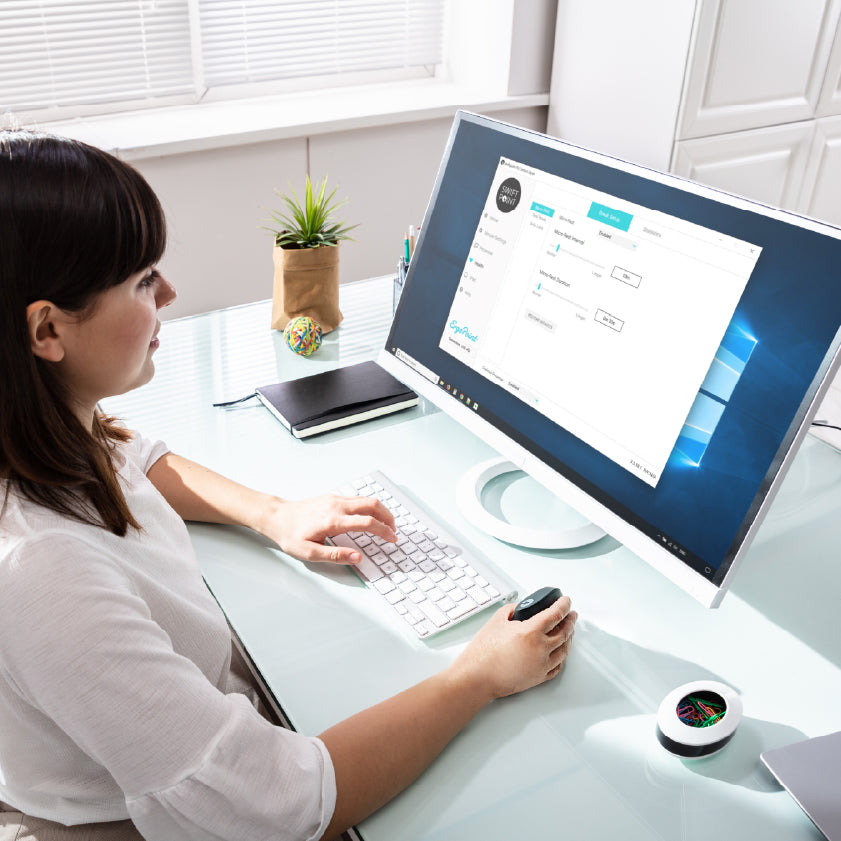 Wellbeing Assist
ErgoPoint is not just a mouse, it's a complete ergonomic health solution. Our pause and rest break software, available for both Windows and Mac, is professionally developed to ensure you stay healthy and productive. Choose from pre-configured best practice settings or create a personalized reminder program based on your needs. Wellbeing Assist will even let you know when it's time to call it a day!
Advanced Ergonomic Mouse With Built-In Health Software and Productivity Tools
"The Mouse Is Working Perfectly For Me, I recommend it."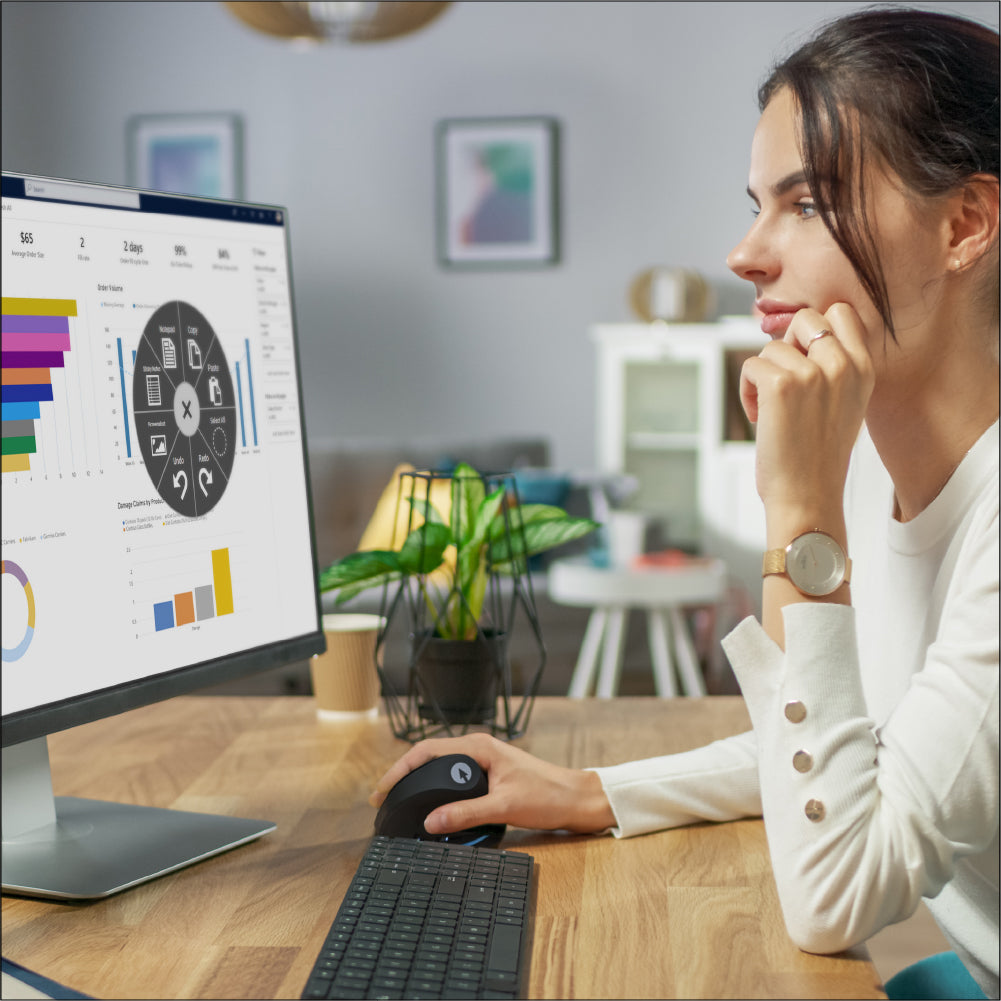 Health and Productivity
Effortlessly Efficient Computing. Access frequently used tools and applications with Swiftpoint's integrated 'Wheel Productivity Assistant'
Present With Ease
Collaborate remotely with ease. Annotate, mark-up and draw on-screen during virtual meetings, and send immediate feedback to your team.
Great Mouse, Very Ergo.
"This one is super ergo, really comfy to use for long periods of work."
I Had Carpal Tunnel Surgery And This Mouse Allows Me To Work Without Discomfort.
I Had Carpal Tunnel Surgery And This Mouse Allows Me To Work Without Discomfort.
I had pain in my wrist, hand, pinky and elbow and ErgoPoint has helped reduce it.
I had pain in my wrist, hand, pinky and elbow and ErgoPoint has helped reduce it.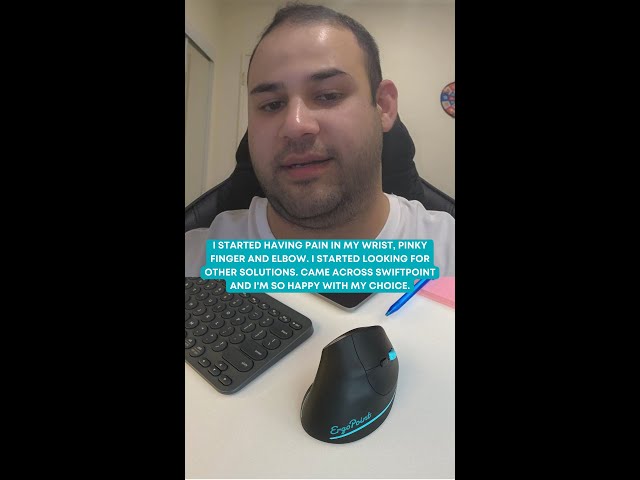 ErgoPoint Goodness
I've had a ProPoint since the Mac drivers were first released. When ErgoPoint kickstarter came out, I jumped on it right away.
I've had dozens of ergonomic mice in my pursuit of a great one. ProPoint qualifies, but then, so does ErgoPoint. Only almost every vertical/semi-vertical mice, you can pick up the ErgoPoint easily, so moving across my 8 million pixels of multi-monitor goodness is attainable. Virtually every other ergo mice of similar design, has a taper to it, with no lip, so attempting to pick it up and move it at screen edge, is impossible. Not so with the ErgoPoint.
I do have to say that with all these vertical mice - especially after years using the ProPoint - it feels like drawing with a club. Not the fault of the ErgoPoint per se, but endemic across almost all mice, ProPoint excepted. I split about 50-50 between the 2.
SwiftPoint support has been awesome since the beginning. We've worked together well on various growing pains along the way. Highly recommended company and products
Hi Kirk,
Thank you for your 5 start review for ErgoPoint.
Thank you for sharing your story and insight as a user.
Appreciate you sticking with us.
Cheers
Swiftpoint
Very Good
The mouse is working perfectly for me. I recommend it!
Good shaped but not good sensor
I've been used ErgoPoint over 3 months.
I really like the shape and buttons,
Especially, with a lot of ergonomic mice, ergopoint shape is my favorite design.
However 2 problems of mine.
Durability and the sensor : first the sensor quality isn't good enough. I usually am using for design tools, autocad, rhino, photoshop, etc.. the sensor need to be sharper.
Next one is durability. It can be upgraded with better assembly quality.