Embrace Ultimate Flexibility:
From Office to Sky, Never Lose Control with Our Amazingly Adaptable Wireless Travel Mouse!
Increases Your
Productivity

Experience unmatched precision
proPoint gives you enhanced accuracy for precise work on the go!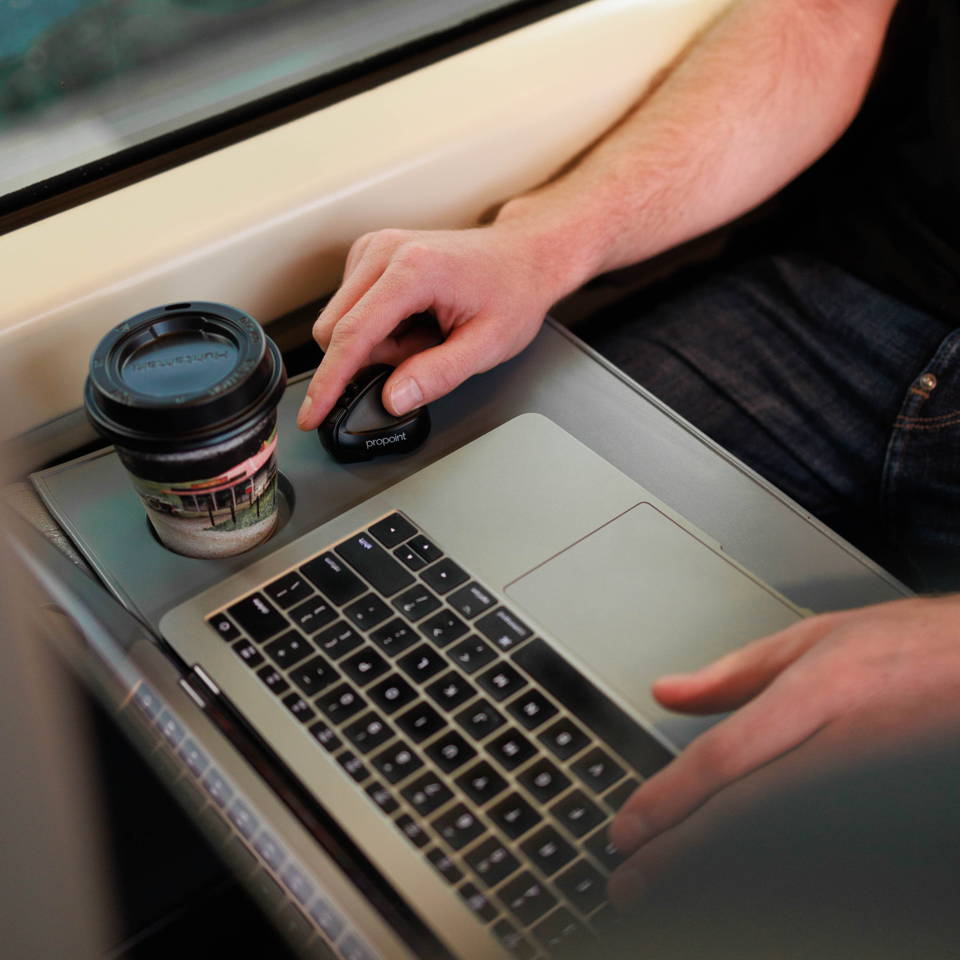 from office to sky: never miss a beat
unleash your flexibility: stay in control with our adaptable wireless travel mouse!
Hear From Real World ProPoint Users
"I own 3 Swiftpoint Mice - 2 small ones for travel (including the very first model produced with crowd funding, and an ErgoPoint. The Ergo is my everyday PC mouse and it has reversed the growing wrist pains. When using the travel mice at airport lounges I meet many travelers who stop to admire it. Simply the worlds best mice."
- Maurice, Verified Swiftpoint Customer
"The mouse itself is great. Long battery life, quick charge, easy to use etc.
But I love the additional swift point software that comes with it."
- Jonathan, Verified Swiftpoint Customer
"If you travel frequently, and often deliver presentations, consider this new approach to a mouse. It's super compact, charges through any USB port, highly ergonomic, and has both mouse and presenter modes."
- Luck, Verified Swiftpoint Customer
"It's small, and fits nicely in the hand. It takes a lot less space than a normal mouse, making it great on the run or if you have limited desk space. I've used it on my PC and MAC."
- Charles, Verified Swiftpoint Customer
Loved By Thousands Of Users Worldwide