Regular price
$129.90 USD
Regular price
Sale price
$129.90 USD
Unit price
per
Sale
Sold out
Our lowest price of the year 🔥
From the virtual presentation tools, to the gyroscope, the built-in health software, wireless charging and bluetooth - it is the must have travel companion for any working traveller and digital nomad.
"Excellent mouse. Great for travelling, especially on flights when cramped for space. I like how easy it is to switch between using it for different computers as well."
CES Winning Design

Designed For Travel

Patented Design
Features

CES award winning, patented, ergonomic pen-grip design.

Presentation Clicker: Whether presenting live or via virtual meeting, inspire your audience with advanced presentation tools unlike any other mouse in the world.

Gesture Control: Built-in Gyroscope for smooth zooming, panning, rotating

Designed for Ipad: Connect ProPoint, attach a keyboard and your iPad becomes a laptop - it's that easy.
Tech Specs

Weight: 24g

Buttons: 2 buttons plus a soft-touch mechanical scroll wheel

Actions: Combine tilt gestures with 2 physical buttons for up to 4 actions

Connectivity: Wirelessly connect to your devices via Bluetooth 4.0.

Sensor: 1800 DPI Optical sensor

Charging: USB Rapid Charge magnetic charger - 60 second charge gives 1 hours use

Battery: Up to 2 weeks on a full charge

Device Compatibility: Windows, MacOS, Android, iPadOS

iPadOS iPad compatibility: Full mouse control with iPadOS 13 or higher
Shipping & Returns

Free shipping in USA for all orders above $150 from our US based warehouse.

All orders are processed within 1 business day of your order being placed.

We ship worldwide, additional shipping and handling may apply.

Tracking information is provided on all orders.

We're so confident you will love your new Swiftpoint mouse. If you are not 100% satisfied simply send it back for a full refund.
Free US Shipping on Orders Above $150

90 Day Risk Free Trial

Perfect For Travel
View full details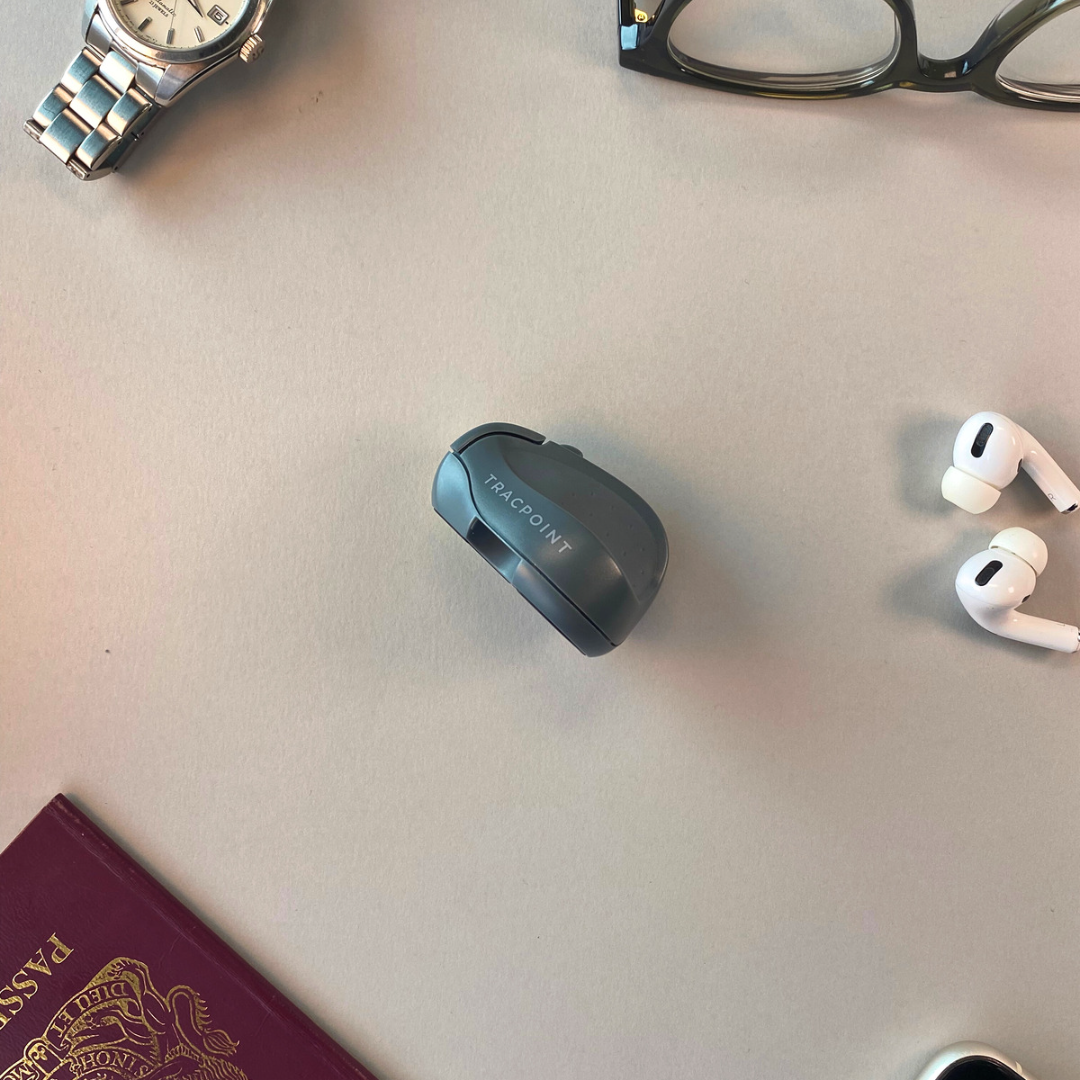 Travel With Ease
Experience ultimate comfort and convenience while traveling with Tracpoint. With a super lightweight, pen-grip design that fits perfectly in your hand for extended periods of use. Pack it in its included travel case and throw it in your bag for effortless mobility. Plus, Tracpoint's durable build can withstand the bumps and drops of life on the road while still providing years of use.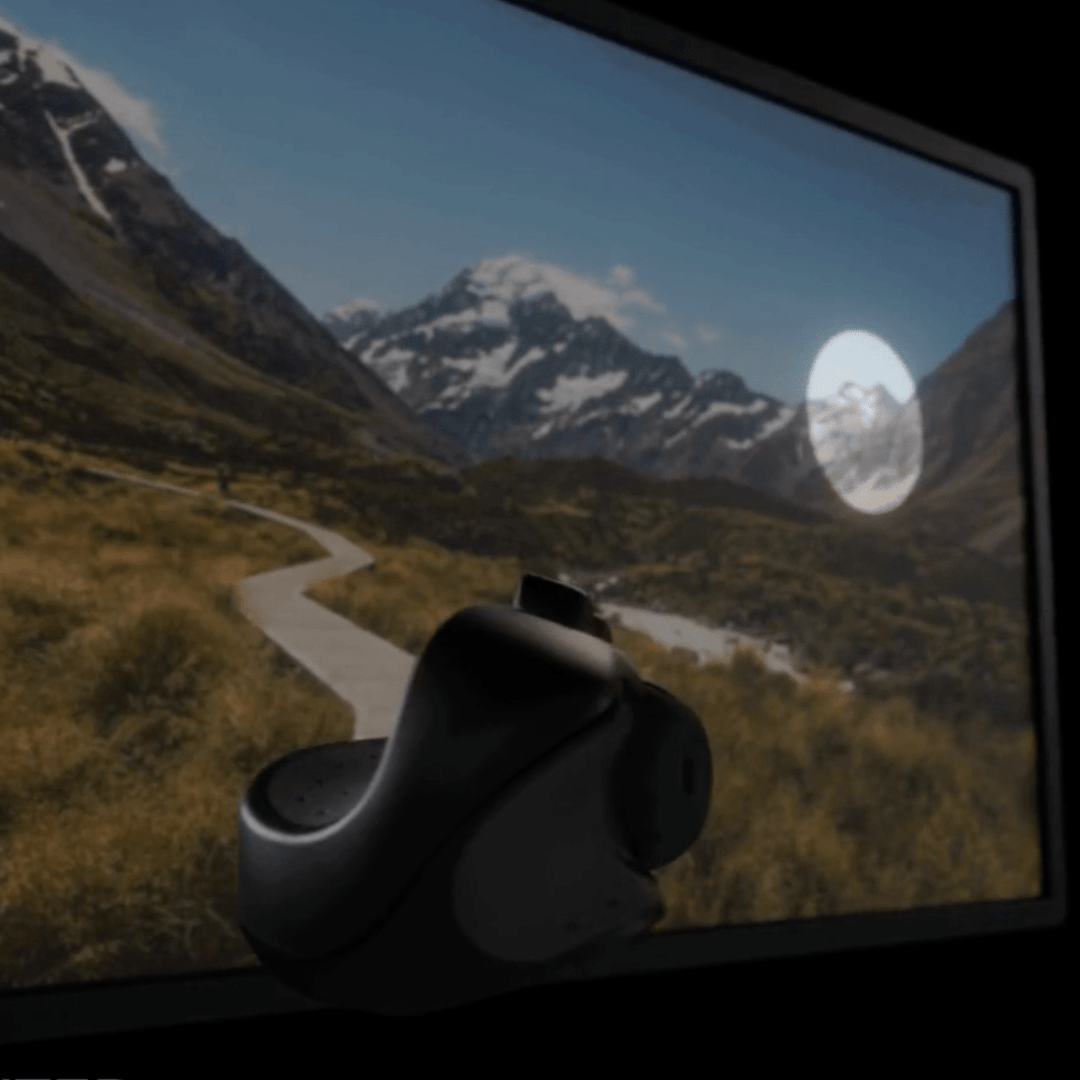 Present Like A Pro
Experience the unmatched power of TracPoint's Built-In SpotPoint presenter to take your business presentations to new heights while traveling. With precise control and effortless functionality, you can confidently deliver your message, ensuring that your work travels with impact and professionalism.
The Best Travel Mouse Money Can Buy

Great Portability And Design

"This mouse has great portability and design to meet the needs of a traveler. Its compact design allows for easy access and strong battery life for times when you are on a plane in a tight seat working on a small tray table. The mouse glides with ease and the amount your mouse can move is not hindered. If you are a traveler and have use for a mouse in your life, this is the product for you."

The Best Portable Mouse

"HANDS DOWN the best portable mouse on the market that quite frankly after a while makes a regular desktop mouse feel unnecessarily HUMUNGOUS"

Exceptional Battery Life

"The features of the presenter format along with the mouse being compact and portable, with an exceptional battery life is very nice."
Gesture Control
Enhance your productivity while traveling with Tracpoint's advanced gesture controls. Designed for working travelers, these intuitive controls provide an efficient way to navigate your computer. With simple finger movements, effortlessly scroll, zoom, switch apps, and perform various functions. Say goodbye to the limitations of tedious clicking and scrolling on a trackpad, and embrace a more natural and seamless computing experience with Tracpoint. Streamline your workflow, save time, and stay focused on the go.
The Best Mouse Ever
I am in my mid seventies and still very active in comany directorships and venture investment.
Since the age of the PC i have used many different mouses and can say unequivocally that the TRACPOINT rakes the supreme award.
Simple to master, compact, ease and versatility of use, and convenient rechargeability on the go.
I am committed
Hi Bruce,
Thank you for your amazing 5 star review regarding TracPoint.
We love that even after all these years you are still working with our mice and they are keeping you productive and healthy.
Cheers
Sean and the Swiftpoint Team.
Great product
Extremely comfortabl
The virtual laser pointer is very helpful.
I love this mouse.
Perfect Travel Mouse for Facilitaiton & Presentation
This is a great tiny mouse that works best if you think of it like holding a pencil. I found a lot to like about this device.
- It's Small and extremely accurate
- It comes in a great travel case
- It's rechargeable via a magnet on the USB Receiver
- The Green Scroll Wheel is actually easy to use
- The range on works almost anywhere in a large meeting room
- There is a presentation mode (with the tiny slider)
- The learning curve to use it is relatively small (20min to be natural)
Alternative Travel Mouse/Presenter
If you travel frequently, and often deliver presentations, consider this new approach to a mouse.
It's super-compact, charges thru any USB port, highly ergonomic, and has both mouse and presenter modes.
Expect to take a little bit of time to adjust to the new way of working with a mouse. But you'll learn to like how it feels like a pen in your hand. And you'll like how you can carry along fewer devices - combining your clicker and mouse into a single compact item.